The problem with hiring for cultural fit
In Human Resources, hiring the best talent is more than just finding the perfect culture fit.
Sometimes, the candidate who seems like the best option, in terms of culture fit, may not be as great as we think.
➡️ Download our free eBook: The Ultimate Guide for Finding Qualified Candidates in 2019!
Let's look at a scenario:
Mr. Johnson, the Chief Executive Officer, just left a meeting with one of their company's new employees, Barbara. When asked about a simple marketing strategy, Barbara was clueless. Mr. Johnson wondered how Barbara was chosen because she lacked the basic knowledge necessary for the role.
Then, Mr. Johnson remembered what the hiring manager wrote on Barbara's candidate review form:
"Ms. Barbara is a cultural fit. She will be an excellent addition to the team."
Have you ever been in a similar situation before as an employer? What did you do when you realized that your chosen candidate was far from what you expected?
Check out top 5 tips for turning a bad hire into a success!
The old hiring process
Employees are important for a company's growth. Nobody wants to hire an employee who will actively work against the company's efforts.
More importantly, business owners don't want to allow a single person to disturb the normal workflow that keeps their company running.
Before, the process of hiring new employees followed suit: You would start with a vacant position and request applicants through job advertising or word-of-mouth. Then, interested candidates sent in their resumes for consideration.
After going through the applications, you would shortlist the qualified candidates and call them to set up an interview. During the interview, the candidates were given the opportunity to prove that they are the best fit for the vacant position.
After the interview process was repeated with multiple applicants, you were free to select the best option. Straightforward, right?
The new hiring methods
Well, yes. It was, but now, there's a new twist to hiring. Today, aspiring employees can choose the companies they want to work with before they walk into the office building thanks to the Internet.
Asides recommendations and employee referral programs, we hear of new hiring methods, such as recruitment marketing and culture fit.
While the constant change in recruitment trends may be good for the Human Resource industry, what's in it for the average applicant?
Many times, without great negotiation seminar, it can be difficult for the average candidate to get an opportunity in the fast-changing world.
Definition: What is culture fit?
Culture fit simply means hiring an employee who shares the same values with your company and can blend in with your team.
Hiring for cultural fit is not bad in itself. However, when not done correctly, choosing candidates only or primarily because they fit in with your company's culture can do more harm than good.
Interestingly, the reason why many positions require a measure of cultural fit is because each employee's quality of work is added together to create a company's results.
However, it is difficult to hire for culture fit if the company culture is not clear in the first place.
Why do recruiters hire based on culture fit alone?
According to a survey by Totaljobs, 67% of recruiters consider culture fit to be an important factor when hiring.
Culture fit is popular among recruiters. In fact, many culture fit supporters will reject a candidate if there isn't a 'fit' between the candidate's and company's cultures.
So, why is hiring for culture fit important to hiring managers?
Reason #1: To save money
Culture fit helps your company save money. When there is culture fit in place, more employees will keep their jobs because teams are able to work together more easily.
Reason #2: To promote the company
A candidate who is a cultural fit will be more likely to embody and promote the core values of your company.
Reason #3: Focus on values
Some supporters of culture fit believe you can teach soft skills, but you can't teach values.
What shouldn't you hire for culture fit alone?
As good as culture fit can be, there can be negative effects when you don't consider other factors when hiring.
Here are 5 key disadvantages to make you rethink if you want to hire candidates based on how well they fit into your company's culture:
Disadvantage #1: Low retention
Employees who cannot fit into their organization often choose to leave. When hiring based on culture fit, there's no assurance that the new addition to your team will be a good enough fit.
Disadvantage #2: Focus on personality
Many times, when hiring for culture fit, you ask questions that target the personality of the candidate rather than the qualities they possess. Rather, ask your ideal candidate questions to assess their problem-solving abilities.
Disadvantage #3: Not a whole story
Even when a candidate has the same values as your company, it is possible that their vision, goals, or methods are different from your own. Values are just a small part of what it takes to truly fit in.
Disadvantage #4: No diversity
Hiring team members because they exhibit specific values that your company desires is like employing the same person over and over again.
Over time, diversity may begin to lack, and diversity is needed if you want your company to have an overall well-rounded perspective.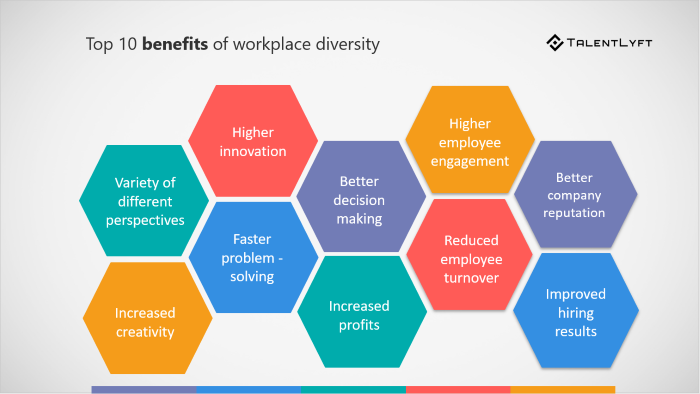 Disadvantage #5: False pretense
Some candidates may know that they don't fit into your company's culture. Yet, by studying what your company stands for, such candidates prepare themselves to exhibit qualities that you are looking for.
There is no guarantee that such a person will meet your expectations after being hired.
4 tips for recruiting the perfect fit candidates
Finding the perfect candidate may feel like an impossible task. However, if you follow some simple but important rules, the outcome can be rewarding for you and future candidates.
If your company's culture prevents you from hiring candidates with the best skills, then the selection process needs to be updated.
Consider these 4 tips when recruiting new talent:
Tip #1: Review your company's culture
Ensure that your company's values give your workers room to grow. If your employees can grow, then your company's vision can grow, too.
Tip #2: Consider blind hiring.
Consider implementing a blind hiring method in your recruiting process.
Tip #3: Be open to change
Be willing to accept changes when necessary. Both cultures and people can change.
Tip #4: Use cultural fit questions
Ask your candidates cultural fit interview questions during the interview.
About the author
Building online visibility for the Negotiation Training Experts is Lilou Hoffman's talent and passion.
Her experience in working with sales professionals has given her key insights, essential when it comes to writing instructive and practical posts.