In the last couple of years both HR and marketing fields have been flooded with engagement buzzwords.
➡️Download free eBook: Most Productive Recruitment Marketing Strategies!
Ever connected through channels, platforms, and apps, digital society wants to (and can) be more engaged with brands and employers.
With the proper omnichannel strategy, businesses can increase work productivity and employee engagement, while bringing more leads and sales to the company.
The well-written omnichannel strategy intended for the improvement of customer experience will result in better employee engagement.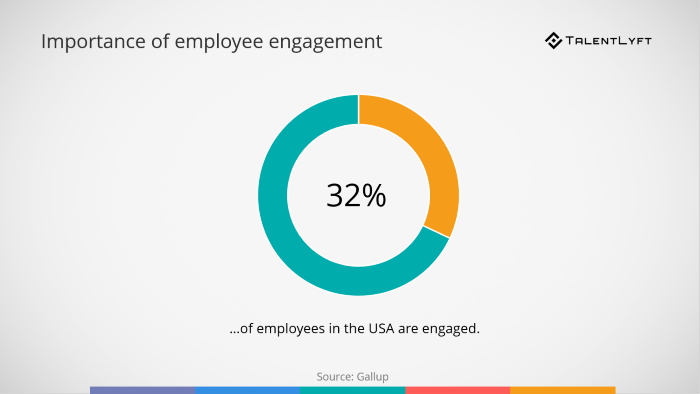 On the other hand, high employee engagement will reflect in better customer engagement and reduction in customer churn. Let's explore how!
Introduction to omnichannel
As opposed to buying experience in the past, digitally-powered customers are much more demanding. According to Google research, 90% of multiple device owners switch between an average of three devices per day to complete the single online task.
Be it a purchase, online research or a social media quote, companies that can help their customers complete the task when and where they want, stand to gain a piece of the $1.8 trillion that cross-channel sales are predicted to reach this year.
Entering the buying journey through all the channels and platforms available is the essence of the omnichannel holistic approach.
Omnichannel buying experience - example
In his workshop, Mr. Martin uses his mobile phone to search for the spare tire for his car. A few hours later, Mr. Martin has bought a spare tire using his computer and decides to pick-up the goods in the workshop near his house.
In this case, Mr. Martin has entered the companies sales funnel using one device (mobile phone) and he finished the purchase on another device (PC). Moreover, his third touchpoint (moment of contact with a company) was at the car deal store with the salesperson.
If the customer experience wasn't the way Mr. Martin expected to be at any of these touchpoints, the company could have lost potential sales. Moreover, they would probably go through the bad review and angry customer process.
Omnichannel employee experience - example
Mrs. Tina is a designer working in a creative agency with more than 2000 people employed around the globe. She begins her workday by signing into the company's CRM. She accesses the global design files from a Dropbox and keeps track of her work using the Asana.
To do her job well, Mrs. Tina must go through at least 3 digital company touchpoints. First, she used the company CRM to sign-in. The second touchpoint is on the Dropbox platform where she accesses her work files, while the third one was Asana.
If we transfer the omnichannel buying experience to employee experience and employee engagement, it turns out that in most of the cases companies don't have the overview or control of the employee experience. Moreover, the employee is losing time moving from one touchpoint to another to do the basics of their work.
The ultimate question is, why don't companies provide the same or similar level of experience for their employees, as to their customer experience?
Omnichannel empowered employees
According to the Workplace Communications Impact Survey, 7 out of 10 employees say they would rather work for a small to midsize company because the communication and collaboration are better.
Enhanced communication makes employees more connected to company leadership. Moreover, 64% of workers say that communication bottlenecks negatively affect productivity.
Having in mind that teams with high engagement rates are 21% more productive and that companies with engaged employees outperform those without by 202%, it is no wonder that companies spend $270 million per year on employee engagement strategies.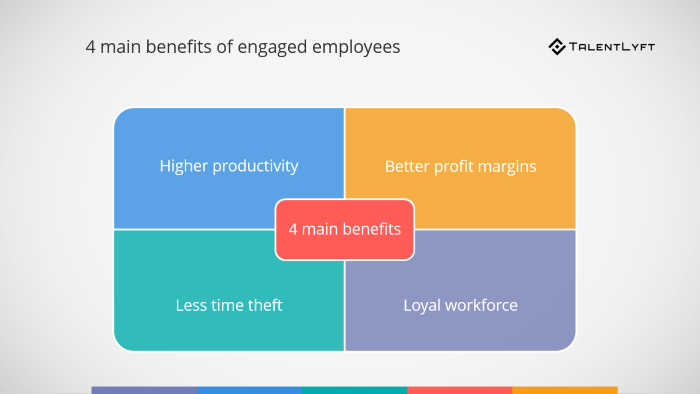 Omnichannel employee experience
Going beyond the technical aspects of the omnichannel and how companies implement them, the largest and most impactful side-effects of the omnichannel holistic approach is reflected in the company culture.
Successful omnichannel strategies require tight cross-department collaborations, a breakout of the company silo approach and high(er) employee engagement.
To provide better customer experience and increase customer engagement, companies need to break down team silos and encourage cross-department information flow. The problem-solving process often involves several teams, and for worldwide companies with teams across the globe, also several time-zones.
1. Create a better employee experience by integrating your internal systems
Often, big corporations and enterprises have fragmented employee experience. Data is siloed in a different model of repository systems, each team functions as a universe for itself, processes are long and inconsistent. These types of old-school employee experience result in employee frustrations and a decrease in employee engagement.
Invest in tech solutions that enable the integration of business data, tasks and information from different teams or systems - to one hub or interface. That way employees will always have what they need in one-stop-shop. Moreover, think about your omnichannel employee experience long-term and enable access from multiple different devices (mobile, desktop)
2. Establish a cross-team collaboration
According to experts, the key to successful omnichannel strategies is to have engaged employees. Moreover, having cross-functional teams will help thrive in the omnichannel era, but will also encourage business growth.
Cross-functional teams gather people from different departments across a business to work on a specific problem or towards a specific goal. In the digitally powered world diversity is the key. Different bits of knowledge and skills inside the cross-functional team, empower companies to deliver better products, services and care towards their end-users. This way, each of the team members has a different approach towards a problem, giving insight from a different angle and offering a more authentic approach toward the problem.
Moreover, providing a seamless customer experience is teamwork! Often, questions and customer demand can't be met without involving different team skills and efforts.
Employee engagement and omnichannel
From previous lines, marketers, HR agents, and business owners can conclude that omnichannel is not just a segment of the marketing strategy with channels, technologies, and quick responses to customers. Rather, it's the business strategy involving every company department - from social media to HR and logistics.
➡️ Learn How to Use an Omnichannel Approach to Recruiting Talent!
About the author
Nikolina Maškarić is the Head of Digital Content team at Paldesk – an omnichannel communication platform based in Zagreb, Croatia. Nikolina is passionate about customer experience, marketing, and omnichannel strategies and enjoys creating helpful content on these topics.