Start reviewing resumes faster and more efficiently
As a hiring manager, you know the drill – post a job ad, receive a flood of resumes, and then dedicate hours to sift through them all.
It's not an efficient use of your time, especially when you consider all the risks of a delayed recruitment process.
As top talent doesn't stay available for long, drawn-out resume screening process can mean missing out on the best candidates.
Keeping your time to hire as short as possible will also help you lower your recruitment costs.
➡️ Download free checklist: Checklist of Most Important Hiring Metrics & Tips for Improvement!
Thus, being able to properly review resumes, while still giving every applicant fair consideration enhances the efficiency of your recruitment process.
How to attract star candidates?
It all begins with your job posting. Your job posting is an important frontline tool, not just to attract high-caliber candidates, but also to sort talent at a preliminary level.
To achieve both goals, make your job description as clear – and as specific – as possible.
Spell out all job requirements, such as qualifications, skills, experience or membership to professional bodies that are essential to the role.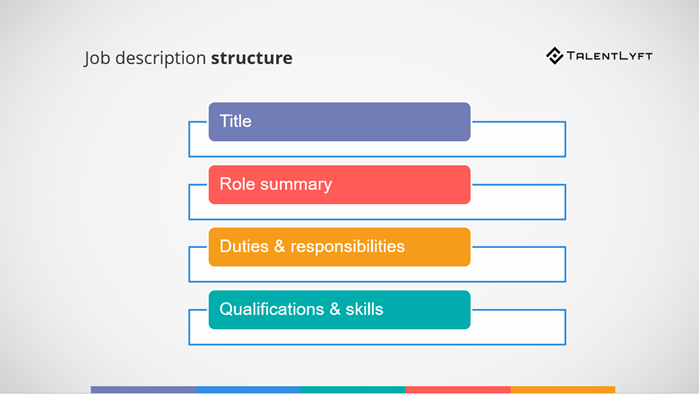 Explain any background checks that will be made such as verification of employment history, sightings of professional credentials or reference checking.
This can discourage applications from candidates who are unsuitable for the role.
How to identify star candidates by their resume?
These 5 tips will help you stay focused and identify star candidates in a haystack of resumes:
Tip #1: First impressions count
When resumes start to arrive, a quick skim will let you form a first impression of each candidate.
Look for resumes that show attention to detail, accurate spelling and grammar and high-quality presentation. This can indicate a professional who takes pride in their work.
Conversely, resumes that seem hastily put together, or which lack polished presentation, suggest a candidate who delivers poor quality work.
Tip #2: Look for resumes that tick the main boxes
From here, review the summary of each candidate's qualifications and experience. This will identify whether they have met the main criteria for the role.
One way to fast-track this aspect of the screening process is to look for keywords that appeared in your job posting. It may be possible to use document processing software to complete this early step.
However, a manual scan is always preferable. You may encounter a candidate who doesn't meet all the keyword criteria, but who lists other skills or experience that could bring something extra to the role.
Tip #3: Is the resume tailored or generic?
By this stage, the remaining resumes should reflect candidates who meet the chief requirements of the position.
Now, look for candidates who have taken the time to customize their cover letter and resume to the role and your company. This suggests they have researched the firm, and are genuinely interested in working for you.
By contrast, generic resumes may come from candidates who have applied for a large volume of roles without any real enthusiasm for, or particular interest in, your company.
Tip #4: Look for relevance and results
The next step is to screen resumes for candidates who have quantified their achievements by providing concrete examples of how they have added value or made a significant contribution to their current or former employers.
A brief explanation outlining what the candidate did, how they did it and the impact they had is all that is needed.
Vague claims along the lines of "I reviewed and restructured the company's workforce" don't provide any real insights into a candidate's achievements.
Ideally, look for resumes that demonstrate measurable outcomes, such as, "I reviewed the accounts receivable department, and outsourced several functions to achieve a 10% reduction in annual labor costs".
Tip #5: Is there a cultural fit?
The resume screening process can also be used to determine cultural fit.
Consider how well a candidate's achievements reflect the goals of your company. Have they demonstrated team spirit through engagement in corporate social responsibility activities?
A candidate's referees can even highlight the quality of their personal network, and provide an understanding of how well they will fit with your company culture.
An element of flexibility matters
You may encounter resumes from candidates, who sound promising while not exactly fitting every criteria.
As a guide, a candidate may be more experienced than you would prefer. However, they could bring an extra depth of experience to the role.
Your own professional judgment can go a long way to deciding if these resumes should progress to the next level.
The key is to maintain a degree of flexibility rather than sticking rigidly to detail.
Red flags to watch for when screening resumes
There's a lot to look for when screening resumes but sometimes it's what is not explained that you need to be aware of.
Gaps in employment, for example, do not always indicate an unsuitable candidate though any career breaks should be explained.
If you have any concerns about an otherwise appealing resume, make a note to raise the issue with the candidate at interview.
Best resume screening practice: A structured approach
In this blog post, you learned how the best tips for implementing a structured resume screening approach.
By using a structured approach you can be confident that you have given each resume appropriate attention, without wasting valuable time in the hiring process.
About the author
Andrew Morris joined Robert Half in 2002 and has held numerous senior positions during his tenure with the company.
Over the last 16 years, he has run business operations for Robert Half in Melbourne, Brisbane, Perth, Hong Kong and Sydney.
Andrew holds a degree in Business, Economics and Marketing from La Trobe University, and currently oversees a team of 100 that specialize in placing permanent and temporary staff in the Finance, Accounting, Technology and Administration sectors.
Andrew regularly offers his knowledge and expertise to clients, candidates and news media outlets on current and upcoming recruitment trends.