The importance of avoiding bias in recruitment
Bias is known to lead recruiters to make an irrational hiring decision. Because of it, an organization might miss the chance to hire the best talent by finding a perfect fit, thus significantly reducing the chances of achieving growth and staying competitive in the market.
Fortunately, there are ways to avoid this and liberate the recruitment process from bias. But before we address it, you have to get more familiar with bias. After all, knowing thy enemy is a tactic proven by centuries past.
Recruitment bias is deeply embedded in our nature
Did you know that it is in our nature to lean towards the people that we judge to be similar to us? This process is unconscious. As it takes place behind the curtains we are completely unaware of it. Something so simple, such as the favorite movie of the job candidate can sway us to consider hiring them before the other candidates.
What's even more surprising, most of the recruiters form their opinion of candidates during the first 10 seconds of meeting them in person.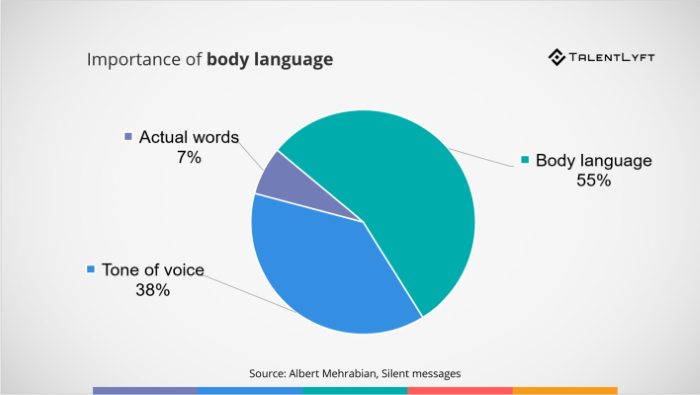 In some instances, an unconscious bias can have a negative impact. We can see something in the candidate's CV that we personally dislike and already be halfway to making the decision not to hire the candidate, even before we meet them.
There is also a conscious part of bias. This one is easy to understand. Some recruiters tend to make hiring decisions basing them on the previous experience they had with a job candidate, as they might have met them at university, school, or previous company. Doing business with people who you know feels a lot safer than hiring someone whom you don't have any previous experience with.
4 ways to avoid bias in recruitment
Here are 4 proven ways to avoid bias in recruitment:
1. Use a recruitment software
If you want to assess, refine, monitor, and fine-tune your hiring process, you should definitely consider using recruitment software solutions. Once you digitize your hiring process, there will be no room left for bias.
These tools have everything an organization needs to streamline the hiring process. Recruitment software has many benefits, which range from finding and reaching the best candidates for the job and easy hiring process management, to application tracking and advanced hiring analytics.
"But how can this solution help me prevent bias from interfering?", you might be asking yourself. First of all, you will be able to use scorecards to evaluate job applicants on the go. These scorecards cover everything ranging from technical and communication skills to leadership and decision-making.
What's even more important, these tools can foster collaboration between recruiters. One of the most important benefits of collaborative recruiting is making every hiring decision a team effort, which helps you avoid recruitment bias. With the help of a recruitment software, recruiters can easily share their opinions via notes and comments, thus significantly reducing the chances of irrational hiring decisions happening under your roof.
2. Work on professional and personal growth
The line between personal and professional life for a recruiter is a thin one. Why? Because you have to use your past experiences both in the professional and personal sphere to become a master of people profiling. This is why you should focus on growing both professionally and personally.
Do as much reading as you can about the hiring process. Learn about the latest recruiting trends and best practices and study the common techniques used by job applicants to nail job interviews. Start developing your own scenarios, the ones that will put applicants in completely new positions, so that they have to improvise.
When it comes to personal growth, the most important thing is to work on is consciousness. If you are more aware of your internal processes, you will be able to take on the unconscious interview bias. You'll make sure that your decisions are not based on any emotions and personal preferences. This will help you put company goals and needs way ahead of your own.
3. Standardize your interviewing process
We are all well familiar with icebreakers during the interviewing process. But what you are not aware of is that icebreakers can put you and the candidate on common grounds. And from that point on, your questions and how you hear the answers to them will be subjected to your own personal opinion.
The opinion you form in this fashion will serve as a mold by which every following candidate will be assessed. You don't want that, because that's the very definition of inherent bias.
There will be enough time for icebreakers, funny questions and finding common ground during lunch hours and team building events. This is why the hiring process should be kept on a professional level. What does this mean?
It means using the same questions for all the job applicants. To do this, you will need to standardize your interviewing process – the same questions to all job candidates. By doing so, you will liberate the recruitment process of inherent bias and be able to tell the top talented candidates from the most likable ones.
4. Shift the focus of the interview to the skill set
Most job interviews revolve around personality, background, education, and previous work experience. The information that you can stumble upon during these types of the interview can easily push you towards identifying with the candidate. The moment you do, you risk hiring a person that you liked, and not the one that knows how to do the job.
To shift the focus of the interview from the above-mentioned aspects to skill set, you will have to come up with problems or work tasks that are in line with the job role the candidate is applying for. You can assess their personality and background by taking their performance, problem-solving skills and the result under the microscope.
By doing so, you will have clear insight into the candidate's skill set and performance in a real-world scenario. This is a very accurate method, which delivers actionable results and leaves no room for bias whatsoever.
Conclusion
Hiring the top talent in today's highly competitive landscape is of utmost importance for the company's success. By liberating recruitment from the bias menace, you will ensure that your hiring decisions are solely based on the relevant metrics. That way, you will be able to recruit the right people for your company.
About the author
Prabhash Bachhuwan is a content marketer who is an active contributor to Mettl's blog. A writer by day and a reader by night, the one who believes there is no sharper sword than the pen. Mettl is an HR company and leading talent measurement firm that enables businesses to make precise people decisions in talent recruitment, management and training across industry verticals.