The most important decision you'll ever make: Hiring a full-time, part-time or freelance employees
For any business, one of the biggest expenses you'll have to pay out for is employees and staff.
Statistically, hiring averages around 16-20% of a business' total expenditure, which is a huge amount when you consider income and turnover.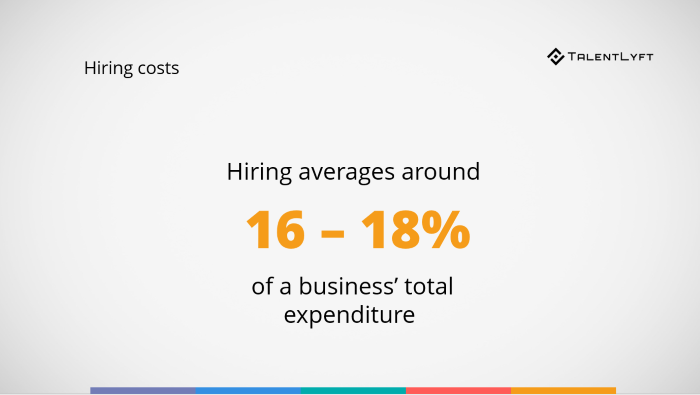 So, it's easy to see why it's a big decision determining whether it's cost-effective or not to hire someone. Do you need a full-time, part-time, or maybe even a freelance worker to complete a project or help your team achieve a business objective?
Of course, it's essential to recruit the right people for your company - especially for smaller companies and startups.
In this blog post, we'll explore ways to use your company's financials to determine whether a hire is the most cost-effective business solution for your team.
How to decide if you need full-time, part-time or freelance employees?
The first step you'll want to take when deciding whether this is a worthwhile decision or not is working out how much money you've got to play with. For this, refer to your reports and look for your operating budget.
If you're in desperate need of a worker, see what areas you may be able to cut back on to save money so you can afford employment. However, there are some aspects you'll need to consider.
According to Kimberly McHugh, HR Director at Revieweal:
If you're hiring somebody full-time, you'll need to pay at least minimum wage. You'll also need to pay payroll tax, any required benefits that the state or law requires as well as insurances and compensation payments.
Work out the total cost for one employee and match that to see whether or not you can afford them or other areas in your budget that can be applied to hiring so you can afford the new hire. Don't forget the costs of onboarding - your secret weapon for hiring and retaining your employees!
Pros and cons of hiring full-time employees
To hire a full-time employee, you'll need to use your financial reports to work out what the return on investment is for that employee.
For example, you're running a retail shop, you can work out how many hours the employee can work and how it will affect your sales. If you're paying $20,000 a year on this employee's salary, determine if that is equivalent to or will over-compensate for your business financials in direct sales.
When's the right time to hire a full-time employee in your fledgling business? If your sales and financial reports are spiking and you notice your business demand is increasing quickly, it's probably the right time to get someone on staff full-time.
Before you make that decision, you should consider the pros and cons of hiring full- time employees:
Pros of hiring full-time employees
Most businesses will be looking to employ somebody full-time because of the many benefits that come with it such as higher rates of productivity, consistency with your workloads and a stronger level of employee loyalty. Typically, most people will only work one full-time job, and that's it, so you'll be able to enjoy the benefits of employee loyalty and focus.
You can also train a full-time employee and give them the responsibility to 'mind the floor' while you're out in business meetings or running errands. This leaves you a lot more time to handle other affairs. A full-time worker must be working a minimum of 40 hours per week.
Cons of hiring full-time employees
Mollie Moore, a Recruiting Manager and career writer at Essayroo and Bigassignments, comments:
However, consider the disadvantages that can come with full-time workers. For example, you'll need to pay a holiday, and in some cases, you'll need to provide health insurance. This is all the extra costs that you'll have to pay.
While this is not necessarily a disadvantage to the employee themselves as benefits and healthcare are a vital part of compensation packages, they do mean additional costs for your business.
Pros and cons of hiring part-time employees
Another option is to hire somebody part-time. Here are the pros and cons of hiring part-time employees:
Pros of hiring part-time employees
Of course, the main advantage of this for small businesses is cost savings when it comes to salary and benefits. In some cases, you won't have to pay the same in benefits a full-time employee must receive by legal regulatory standards.
Also, some people, such as senior citizens and students, may not be seeking full-time employment and could be the right match for your business' employment needs. Tapping into different age demographics in this specific example can give you a much wider range of talent.
Hiring a part-time employee is also the best choice when you're seeking expansion. You may want to start extending your opening hours, maybe opening on weekends or later into the evenings to see what effect this has on your overall turnover and profits.
Additionally, while you're trialing these new hours, or a new in-store sales process, getting a part-time worker may be a great way to safely test out these processes while having the staffing you need to ensure the business is still running smoothly.
Cons of hiring part-time employees
The disadvantages are similar to the advantages of a full-time employee. Sometimes, an employee may be loyal to another role and not to yours, and therefore, your business will always come second. In some cases, these employees may leave your business when a full-time opportunity comes up, leaving you to go through the recruitment process again and starting from square one. For small businesses who need to be quite nimble, his can be a time and cost-draining exercise.
Pros and cons of hiring freelance employees
A third option you'll have is to employ temporary workers, also called freelance employees. Hiring freelance employees was one of the 7 key workplace trends in 2018. Here are the pros and cons of hiring freelance employees:
Pros of hiring freelance employees
There are many advantages to using temporary workers, the most obvious being the cost and terms of employment. If you've got an upcoming project or task that needs working on, you may not need to employ workers after this project has been completed.
Daniel Winkler, a Financial Director at Best Australian Writers explains:
This can save you a ton of costs as you won't need to pay the usual benefits or payments, such as insurance, as you would with a full or part-time worker. Usually, you'll be able to employ temporary workers through an agency or organization or on a freelance basis.
In some cases, these employees will get on so well in your place of work that you could hire them as full or part-time workers.
But before you start writing the winning job ad to attract top freelancers or visit a freelance marketplace, read on to learn about the disadvantages of hiring them.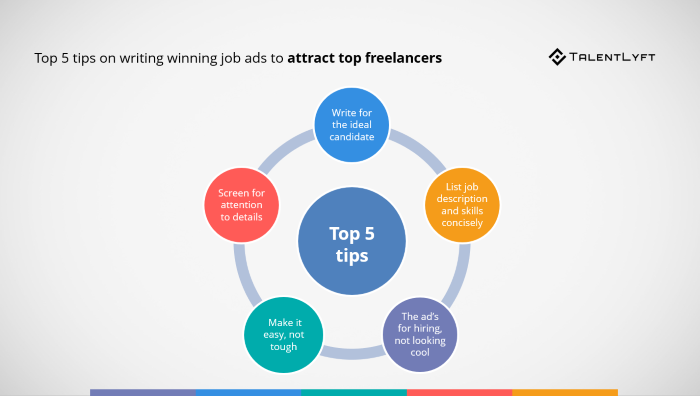 Cons of hiring freelance employees
Hiring freelances can come with certain issues. If you're using temporary workers as full-time employees but without the benefits your full-time workers get, this can potentially create extreme morale and productivity issues. What's more, some temporary workers may not have the right technical skills and may be fluent in a different language than your business' primary tongue. This may cause discrimination issues and problematic communication issues. These are all issues to be aware of and to stay on top of to create a welcoming, professional, and inclusive workplace.
Conclusion: Should you hire full-time, part-time or freelance employees?
Basically, it all comes down to numbers. When referring to your financial reports and figures, look for spikes in your takings throughout the year.
In most cases of retail recruiting, this will certainly be during seasonal and holiday periods, such as the end of December and during bank holidays and end of weather seasons such as Labor Day in the United States. Along with these seasonal business changes, this can mean you need additional staff to handle a higher than normal influx of customers and sales.
Similar to hiring part-time workers, if you're trialing a new process or changing your business' opening hours while attempting to expand your business, it may work to hire temporary workers to see whether the ROI in your process will pay off by hiring a full-time worker. Hiring a temporary worker gives you the ability to experiment.
As an employer, there are many options available to you to fit your current budget. When thinking about finding and hiring your ideal job candidates, consider all potential pros and cons of your current financial state. But don't forget to weigh the long-term benefits and cost-savings of hiring full-time or part-time workers. It's all about what your business needs.
About the author
Rachel Summers is a recruiting manager and business writer at Top Canadian Writers. She also works as a tutor supporting students who need extra help to reach their full potential, and writes Student Writing Services blog.