The best way to hire better candidates faster
Finding candidates with the right skill set and a good culture fit in order to hit the peak performance as quickly as possible is a challenge for every recruiter or hiring manager.
➡️ Download free eBook: The Ultimate Guide for Finding Qualified Candidates in 2019!
The traditional techniques like resume based screening, telephonic screening, face-to-face interviews etc. are not enough to recruit the best candidate.
It often makes recruitment an expensive and lengthy process.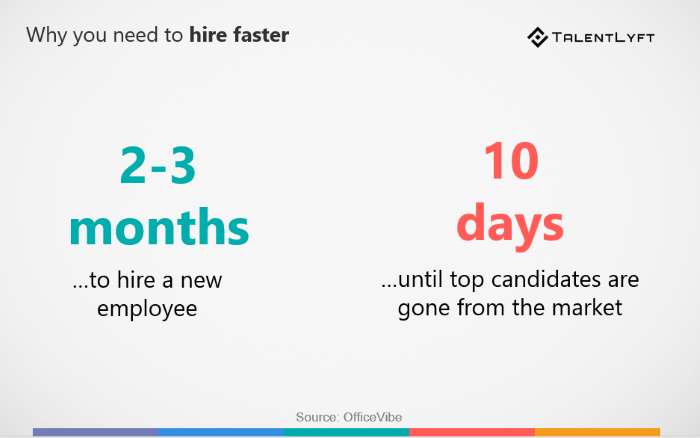 Most of the employers are relying on talent assessment tools to make their recruitment inexpensive, prompt and faster.
In this blog, we will look into the role of pre-employment assessment tools and how it helps recruiters or hiring managers to select the job fit candidates without compromising the quality of hires.
How do skill assessment tools help fasten the recruiting process?
Pre-employment assessments are simple, quick and fun for recruiters, interviewers, hiring managers, as well as candidates.
Generally, it takes too much time and effort to a recruiter or hiring manager to interview each candidate and select the best person for the open position.
They coordinate with every candidate and make sure they are present for the selection process. (It's a tough task though).
Pre-employment assessment tools allow recruiters to send a test link to candidates to invite them for taking the online test.
Candidates can take the online test using the assessment platforms from anywhere in the world from the comfort of their own time-zone.
It saves the time of recruiter as well as candidates.
The benefits of using a skill assessment tool in recruiting
There are many reasons why employers use skill assessment tests. Using skill assessment tools in recruiting has many benefits.
Let's discuss them one by one: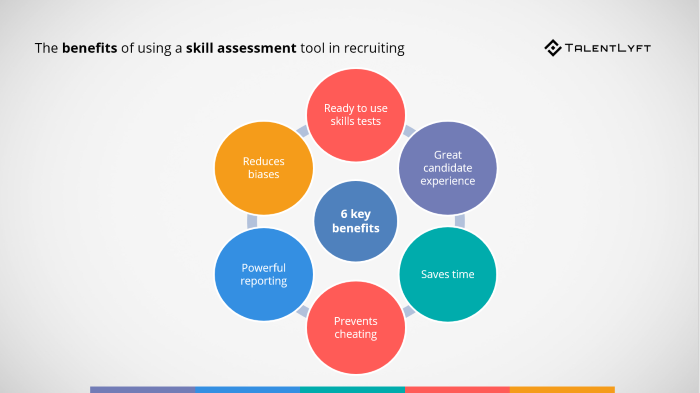 1. Provides ready to use skills tests
Every job role requires various skills & evaluating the skills of each candidate is a tough task for recruiters and hiring managers. Whether you need to assess one candidate or a few hundred, pre-employment assessment tools provide ready to use skills tests which help you decide whether they have basic and advance required skills for the job role.
2. Contributes to great candidate experience
When a candidate applying to a job has a negative experience in the recruitment process, it indirectly affects the company. Because delivering great candidate experience is crucial for the success of recruitment strategy. Pre-employment assessments help recruiters to give candidate feedback to help the candidate know the areas to work on. Great candidate experience encourage them to spread the word about it to their friends and family which results in getting more referrals.
3. Saves time
We all know what happens when time-to-hire increases, it affects the organization in many ways but the most important is a significant loss of revenue and productivity because vacant positions are open for too many days. Due to long and time-consuming interview processes candidates who are in high demand tend to lose their interest and they accept alternative offers. Pre-hire assessments play a vital role in reducing time-to-hire by 50%. The assessments make you spend less time on tedious tasks and decrease the overall time it takes to interview/hire someone as well as cost per hire.
4. Prevents cheating
Pre-employment assessment tools provide a remote proctored and secure online assessments so that you conduct test anytime, anywhere without supervision. The assessment tools offer window violation, images proctoring and user-based access control.
5. Powerful reporting
The reason behind recruiters preferring online assessment tools over the traditional way of gauging the skills of candidates before an interview is online assessment test reports. It gives you a quick analysis of the candidate's test performance. Section wise analysis helps make the right hiring decision.
6. Validates hiring process & reduces biases
Pre-employment assessments not only validates the hiring process by screening the right people for the job but also reduces hiring biases by eliminating human errors.
Additional long term benefit of using skill assessment tool in recruiting
Pre-employment assessments play a vital role in creating a good or bad impression of the organization. In recruitment, employer branding is all about how the company approaches, contacts and treats the candidates during the interview process.
A right recruitment assessment tool strengthens the company's overall reputation in the eyes of candidates, provide them a seamless platform where they can show their skills and advantage to evaluate your company before making a final call.
Using skill assessment tool in recruiting creates a memorable experience and a connection with candidates. When candidates have a positive experience while giving a pre-employment test and the feedback reports to drawn upon from time to time, creates great experience and connection with candidates.
Whether the candidates get selected or not, a feedback report with your company logo or name reminds them about the positive experience they had while giving the interview and this promotes brand loyalty.
So, if you want quality hires ask yourself this question: "Does my way of candidate assessment consist of above parameters?" If not, opt for proven, better and faster recruitment assessment methods which will help you to convert high potential candidates.
About the author
Pankaj Deshmukh is in the field of digital marketing. He works with Interview Mocha and produces content for the variety of blogs that cover topics from recruitment, social media hiring & candidate assessment. He believes that learning is a never ending process and stays updated with the latest trends that are useful for producing valuable content.