21 useful guides for Human Resources (HR) Professionals
HR industry has been changing dramatically over the past few years. Staying up to date with the latest trends is hard without the right resources. With our guides for HR professionals, we have covered various areas of trends, challenges, best HR practices, tips and innovative technologies. Here is our list of 21 HR guides every HR Professional should read.
If you are an ambitious HR Professional who is always looking for innovative recruiting and hiring methods, this guide is for you! There are a number of must-have recruiting and hiring strategies that many HR professionals and recruiters have still not implemented. Check out what are some latest trends in the HR industry, and discover how up-to-date are you!
Recruiting has become impossible without the right tools. Yet, there are still employers that use excel spreadsheets and emails to manage applications, candidates and selection process.
Since many companies have recognized the importance of tools such as Applicant Tracking System and Recruitment Marketing platforms, we have made a guide that can help you identify the best tool to help you overcome your challenges and achieve your goals.
If you are an HR manager in tech the industry, read this guide! This HR guide is made to help technical recruiters understand the wants, needs and characteristics of developers better.
Knowing what they are looking for is very useful for attracting them. Companies that are looking for developers (I know there is a lot of you), can use this guide to build more successful recruiting campaigns.
Data-driven-recruiting, HR Analytics, HR Metrics, People Analytics...are some of the most popular HR buzzwords today! However, they are much more than just buzzwords.
Improving your current hiring strategy is impossible without measuring. In order to improve, you have to know what is working, and what is not. Similar to marketing, every step of recruiting process is measurable. Check out what are some most important HR metrics you should be measuring.
When we talk about Employer Branding and attracting job candidates we often talk about career sites.
Why?
Because your career site is THE place to showcase your Employer Brand and Your Employer Value Proposition. Use this guide to learn how to optimize turn your career site visitors into job applicants!
Not all recruiting software are the same. Moreover, modern recruiting software have features that follow biggest recruiting challenges. In order to get the best out a recruiting software, it is important to learn about what are some various options.
If you are thinking about investing in a recruiting tool, don't miss this HR guide!
This is surely one of the hottest topics in the world of HR today. Protecting candidates' personal information is one of the top priorities for HR professionals in 2018. Information that we get from the applicants will not be used in the same way they were before.
Prepare yourself for GDPR, and learn about what does it actually mean when it comes to Talent Acquisition and recruiting.
Recruitment Marketing is one of my favorite topics to talk about.
Why?
Because I truly believe that Recruitment Marketing has changed the way we approach candidates, communicate with candidates, attract with candidates and hire them. There are still many recruiters that are not very familiar with this discipline, but not for long.
If you want to stay competitive in the market and not lose talent, you should know about recruitment marketing. To start, I recommend reading our short guide.
This one is many of our readers' favorite one. It is not a secret any more- talent shortage is every recruiter's concern. Proactive search for the right talent has become a must. Recruiters have to have a well structured plan about how to find the right people for their current and future open positions.
This is why this guide is on our list of 12 guides every Human Resources Professional should read!
Defining your Candidate Persona or your ideal job candidate essential for creating a successful hiring campaign. Not knowing who your Candidate Persona makes it impossible to target the right people, and to personalize your message to them.
Consequently, you deliver poor candidate experience, your Employer Brand suffers and you are unable to attract the right people.
To make defining your ideal candidate easier, we have prepared a template you can use!
Digitalizing HR processes is definitively one of the biggest goals HR professionals have.
Buying an ATS for the first time or switching to a new solution? This guide is all you need to choose the Applicant Tracking System that suits your hiring needs!
Use this guide to master your skills as a job interviewer, and make sure that you always hire the best job candidates.
Another one for tech recruiters! Many developers, programmers and other IT professionals say that recruiters should be familiar with, at least, some basit tech term if they are recruit tech talent. They often get frustrated when an interviewer doesn't know basic technologies, programming languages, and basic expressions in their field of work.
To make this easier for HR professionals, here is a tech glossary for recruiters with some common term s and expressions.
This glossary is a comprehensive collection of terms and expressions used in HR on an every day basis. If you are an HR professional who is looking to expand vocabulary, check out this HR guide!
Download this guide to learn about how you can transform hiring from reactive to proactive, and be more strategic when hiring talent for your new job openings.
In this guide, you'll learn the difference between reactive and proactive hiring methods, most effective ways to proactively look for talent, how to be more strategic in hiring and how to continuously build your talent pools.
Download this list of 13 must-have HR tools, and help your HR team be much more effective and productive with their daily activities.
Retail recruiting includes many challenges, such as high volume hiring, seasonal hiring and attracting the right type of candidates to avoid high turnover rate.
Download this guide and find out how to more successfully find, attract and hire retail professionals who are fit for your company!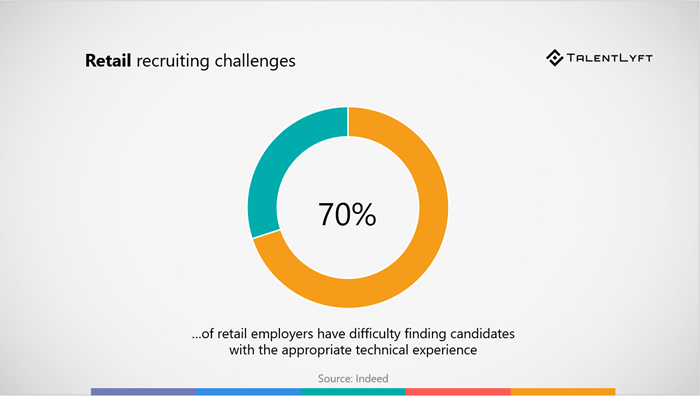 If you want to recruit accounting and finance professionals, you need to step with your hiring game. You have to stay up to date with the latest accounting and finance recruiting trends and leverage new recruiting technologies and strategies.
Download this guide and find out how to more successfully find, attract and hire professionals in finance and accounting who are fit for your company!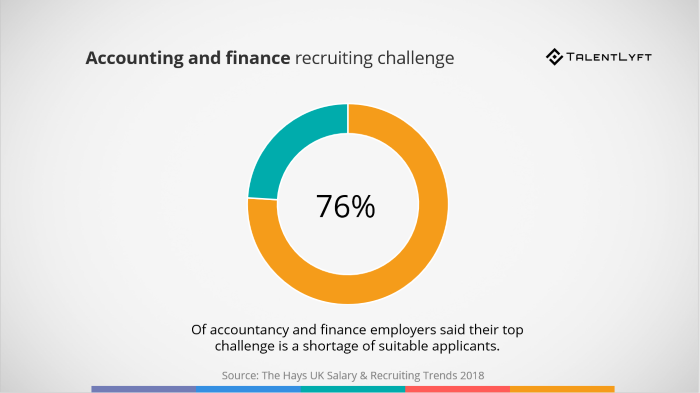 Executive recruiting is quite different than your average hiring process. To recruit the best executive for a top-level position, you need to apply advanced recruiting methods.
In this guide, you will learn the best recruiting tips for recruiting executives.
Hospitality recruitment is changing. How can HR professionals and recruiters face new hospitality recruitment challenges?
Download this guide to learn some advanced recruiting methods that will help you recruit professionals in hospitality.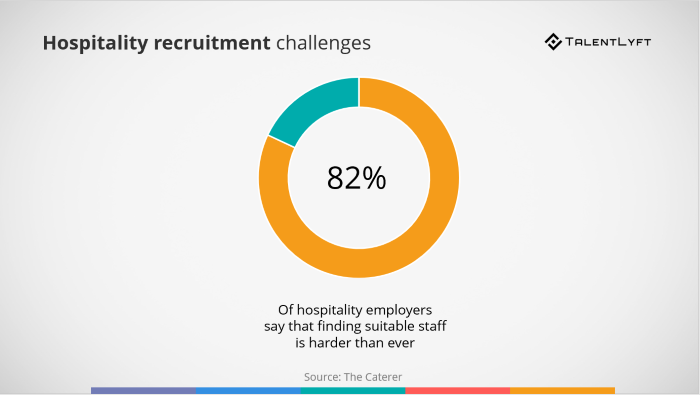 Recruiting tech talent is the main challenge for many HR professionals and recruiters worldwide. Luckily, there are many effective ways to approach tech talent.
Download this guide and find out how to more successfully find, attract and hire tech professionals who are fit for your company!